BeUnic brings you our very first DEI Conclave 2023! Our theme for this year is "Embracing Inclusion", where diverse organizations, groups and individuals will come together for insightful discussions and networking opportunities. A power-packed panel of eminent speakers will enlighten us with their journey so far & the plans ahead.
With an expected footfall of 300 folks in New Delhi, our event aims to bring together the best minds across India to discuss and work on equality of opportunity for marginalized sections of society.
The event shall be graced by CHROs, HR Heads and D&I Heads from multiple large business groups & conglomerates, supporting foundations, communities & individuals. It will be a great opportunity to network, learn and collaborate with the best in diversity and inclusion.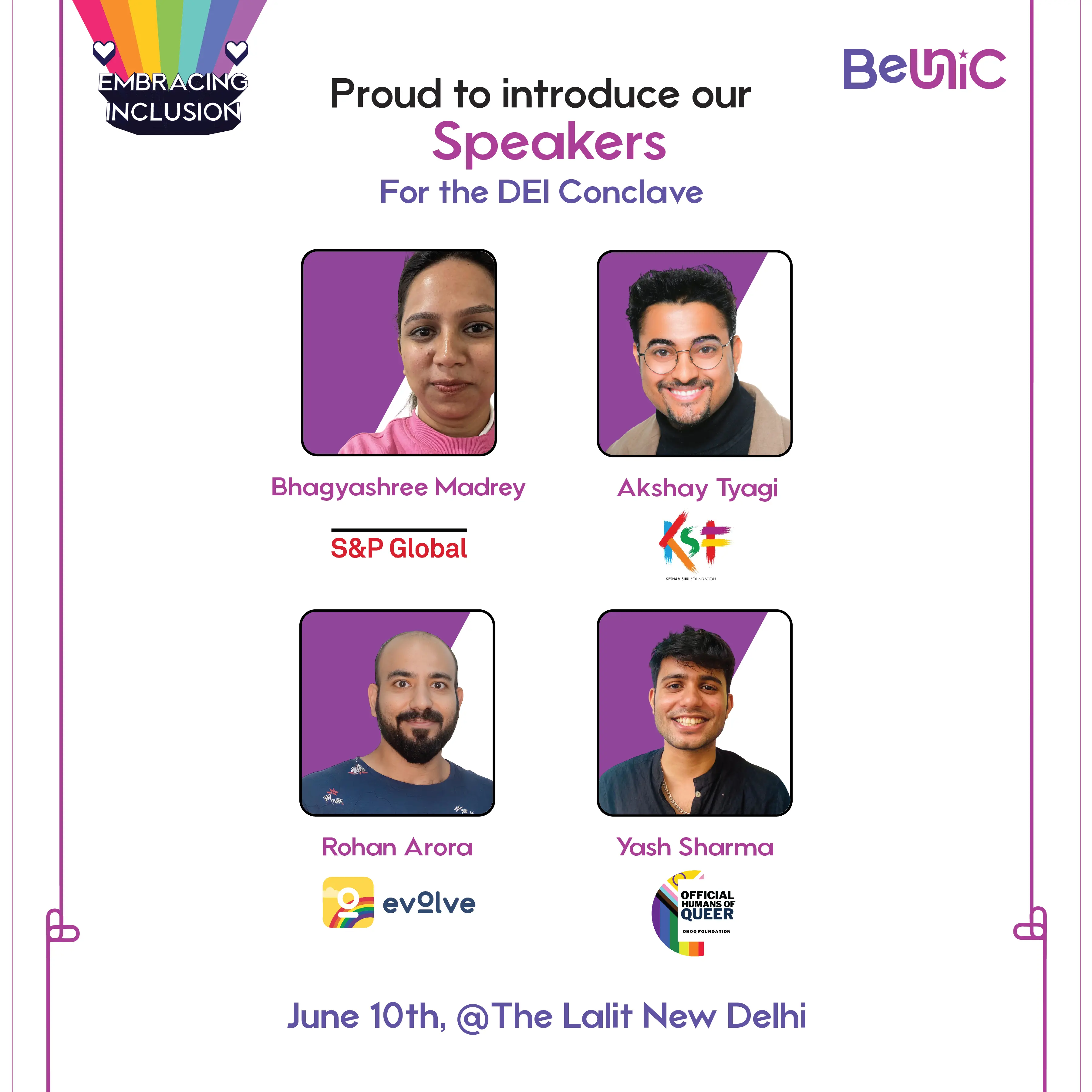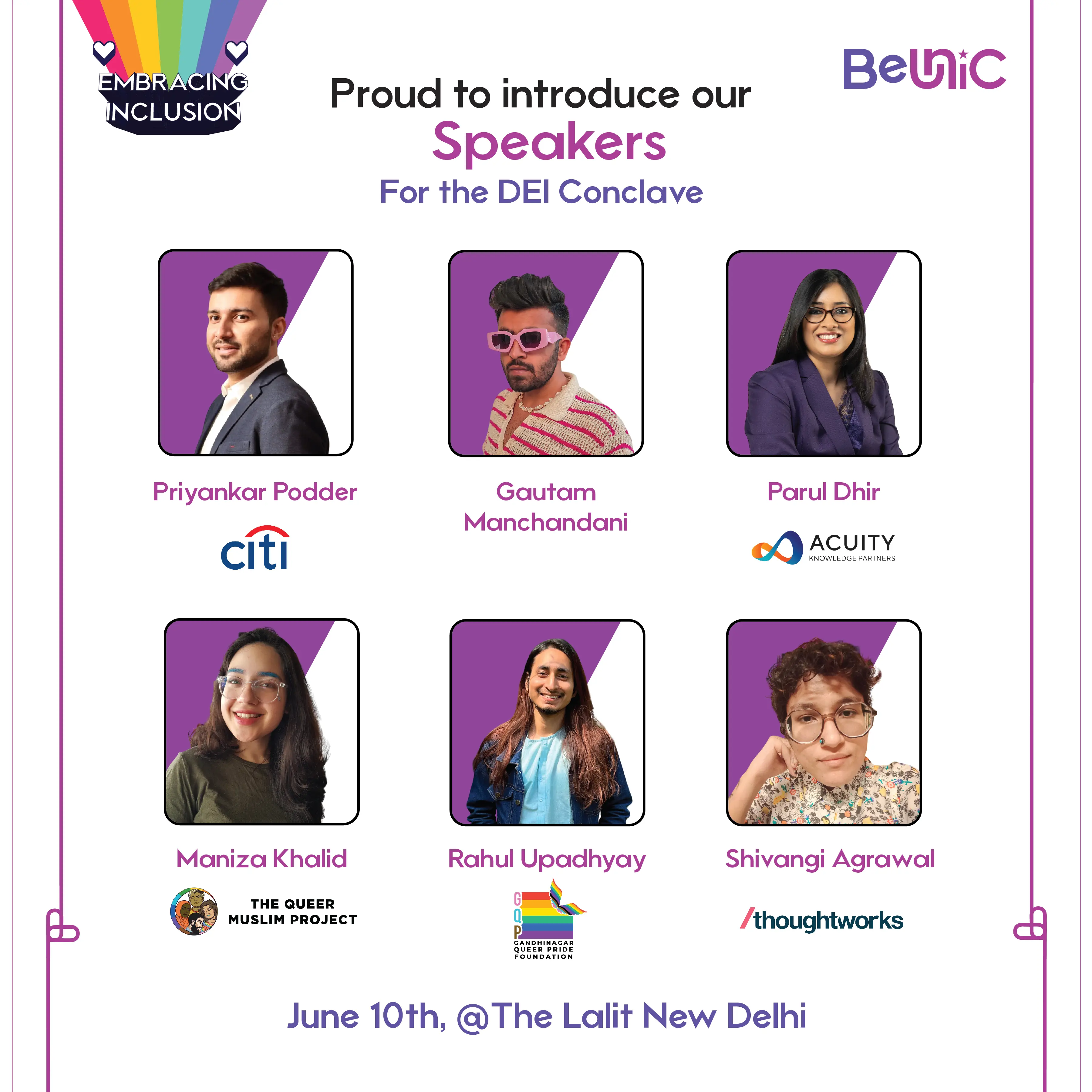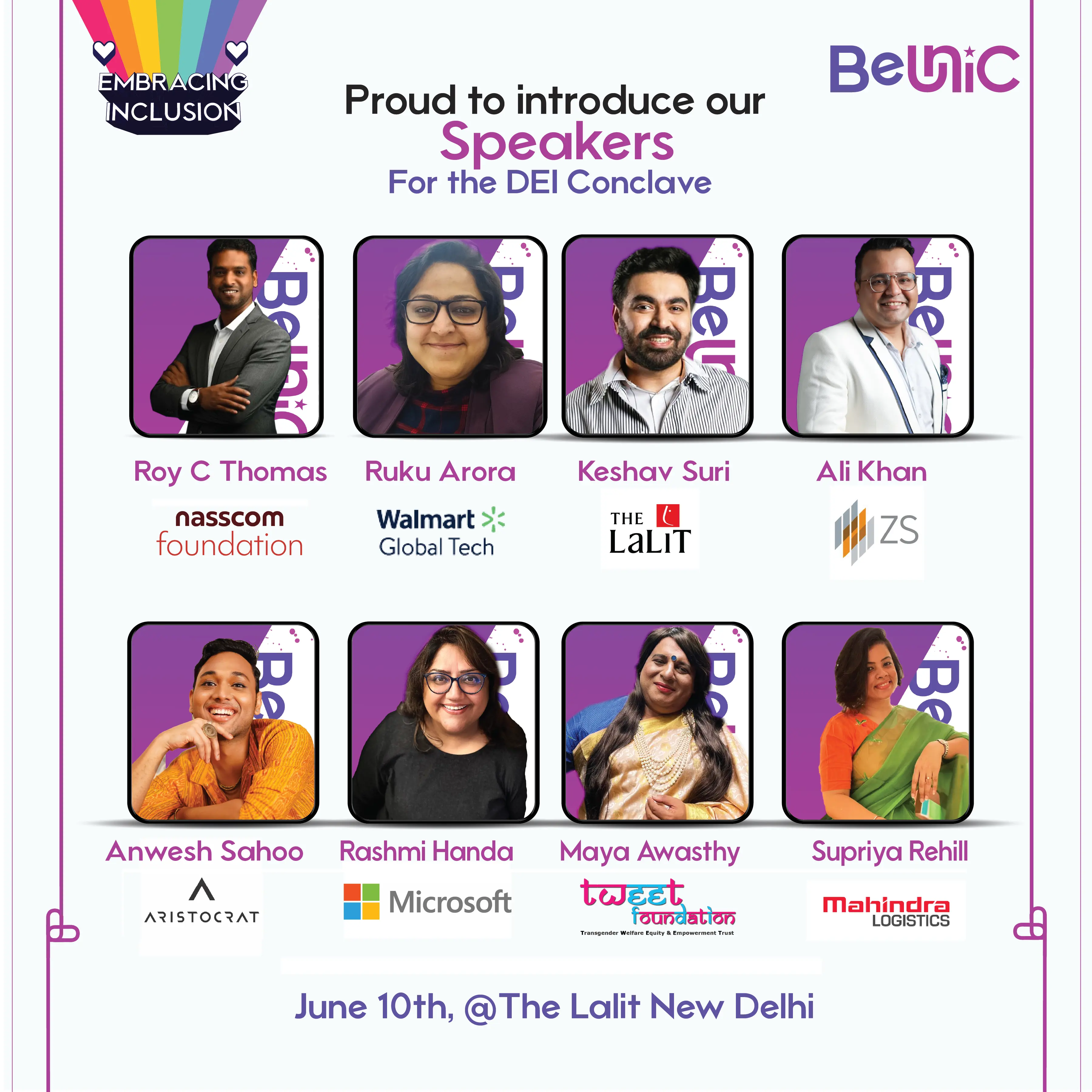 D&I in the workplace
Current status of D&I in Indian organizations, challenges faced and how they are being tackled.
Financial inclusion for all
Enabling access to opportunities for minorities through upskilling, hiring and entrepreneurship.
Queering content
Discussing the rise of queer creators, the issues they face with their work, and how they tackle their audience.
Health & wellness
Discussing physical and mental health & wellness for marginalized sections, as well as access and avenues.
Building a community
Perspectives from communities, NGOs and leaders on what works and what doesn't, and how to provide value.
Uplifting SDGs
Discussing gender rights and the role of SDGs in creating access to equal opportunities.